The UN Global Compact continues to "clean up" its participant base. The initiative reported to have 5,332 non-business participants (e.g., global and local NGOs and associations) in its October Bulletin, while its November Bulletin lists 2,983 active non-business participants. Hence, the Compact seems to have expelled more than 2,300 non-business participants for failure to submit the required "Communication on Engagement" report in the beginning of November. This is almost 43% of all non-business participants.
Non-Business Participants Delisted After Three Years
According to the Compact's own "Communication on Engagement" policy, all non-business participants must submit a report every two years. The policy came into effect 31 October 2013. If participants do not submit such a report, they are labeled as "non-communicating" participants for another year. In other words, non-business participants that fail to submit a report are delisted after three years.
The Compact understands itself as a business-driven initiative, which, however, has clear links to NGOs, associations and also labor organizations. Non-business participants are vital actors, especially when considering the role of partnerships (SDG 17) and the general need for collaboration between business and society. Expelling more than 2,300 participants significantly undercuts the ability of the Compact to initiate and sustain such partnerships on a broader level.
Delisting as an Opportunity and a Problem
The delisting of non-communicating NGOs is a welcome move. It shows that the Compact takes its own integrity measures seriously and hence strengthens the accountability of the initiative. In the long run, the Compact will only thrive if businesses, NGOs, and, most of all, governments, trust it. And trust, as we all know, is not cheap; it must be earned over time.
However, this massive delisting also points to a significant problem: The Compact seems to rely too much on "growth by numbers." Simply having over 5,300 non-business participants is useless, if 2,300 of them do not even dare to submit a rather basic report that outlines their activities in support of the initiative. I have said it before, and I will say it again: The Compact is too good of an idea to simply throw away. However, the value proposition of the initiative seems to remain opaque to most participants. The high number of delisted business participants (now reaching 7,500) and the impressive number of 2,300 delisted non-business participants (most of them being NGOs) question the "business model" that underlies the initiative. It may be time to rethink this model.
What bothers me most is…
What bothers me most about all of this is: the Compact itself has not yet mentioned this massive delisting with a single word in its News section (as of 21 November 2016). Is such a massive loss of participants not a newsworthy event? We can read about all sorts of success stories in the News section, but the fact that the initiative expelled more than 2,300 non-business participants is not mentioned with a single word. The Compact itself promotes transparency (e.g. through Principle 10 on anti-corruption) and it should live up to its own ambitions by painting a fair and timely picture of the initiative. There is no reason to be ashamed of having to delist a high number of non-business participants, if the Compact learns the right lessons from this. No initiative is perfect and the Compact has come a long way. It has helped to mainstream corporate responsibility and sustainability, but it may also be in need of rethinking what value it creates for its participants…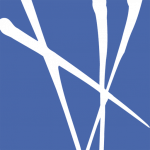 ---